WELCOME TO THE BAKERY ACADEMY.
Master your cake decorating skills in your in-store bakery alongside Rich's own talented bakery technicians in our free online learning classroom. Whether you're a beginner, or looking to improve your current skills, Rich's Bakery Academy has something for everyone. Enhance your icing and piping skills, learn to decorate advanced cake borders, master new baking techniques and so much more.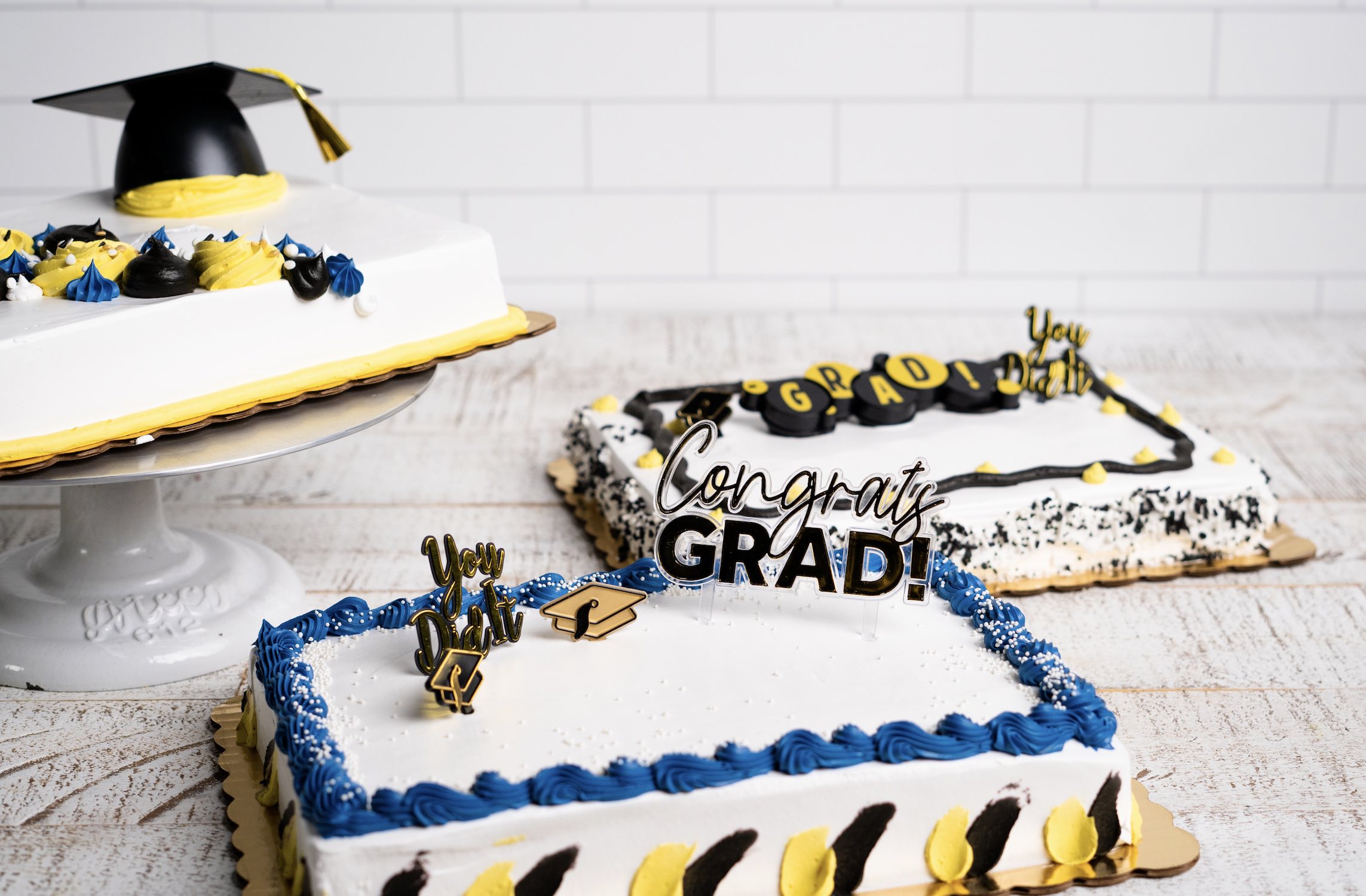 Trending Now
GRADUATION CAKE DESIGNS
Prepare for graduation season with trending quarter sheet cake designs! Follow along as Bakery Tech Mauricio Villareal showcases how to execute three different cakes for an efficient production.
Bakery Training & Courses
UNLOCK POSSIBILITY WITH RICH'S ONLINE
LEARNING PLATFORM.
FRONT ROW SEATS
Exclusive, anytime access to our growing online library of content.
FREE FOR ALL, ALL FOR FREE.
Free to sign up and enroll, professional training by Rich's own culinarians and bakery technicians is just a click away.

CUSTOM CURATED CONTENT.
Custom courses designed to meet your unique needs at your own pace, no matter your specialty or skill level. 

SUPPORT YOU CAN COUNT ON
Connect with Rich's culinary experts and support team beyond our free online learning classroom.
Our Experts, at Your fingertips.
Rich's Academy is brought to you by Rich's very own talented culinarians, bakery technicians and industry experts. And you get to soak up their knowledge and expertise, firsthand.
TRENDS, INSIGHTS & INNOVATION, ON TAP.
"The courses were so easy and fun to complete.
I loved completing them at my own pace!"